AIDU Has Got The Trade Mark Approved For Dihydromyricetin - DUMSup®
- Nov 20, 2020-
AIDU Has Got The Trade Mark Approved ForDihydromyricetin - DUMSup®
About DHMSup®
DHMSup® is our Dihydromyricetin from Vine tea in Asia, it doesn't just prevent hangover and protect liver, but also sobers you up quicker.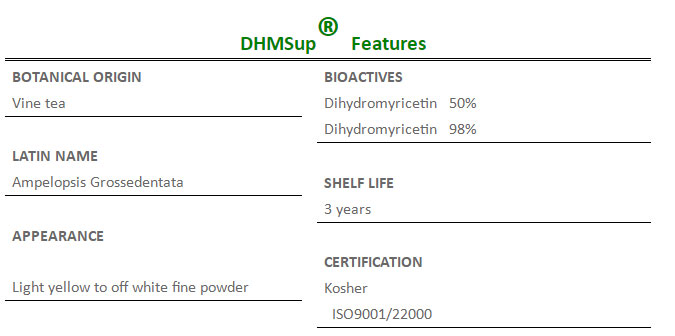 DHMSup® Benefits
PREVENT HANGOVER & LIVER SUPPORT
> Help the Liver Metabolize Alcohol Faster
> Dampen the effect alcohol has on the brain
DHMSup® Quick Facts
√ Non-GMO
√ BSE/TSE free
√ Allergen free
√ Heavy metals limits set forth under California Proposition 65
√ PAH4 comply with European food regulations
More on DHMSup®
We are here to help.
Have any questions? Need clarification? Need free sample?
Our representatives are here to help!
Send email to id7@aidubio.com
Related Products